White cyclorama around two walls
Black curtain running around two walls
Paper background roll drops, pre-loaded with chroma green and mid grey
Air conditioning
Double skinned sound treated walls
Acoustic sound dampening
Versatile ceiling mounted lighting rail system
Cabled 100mb asynchronous internet to contributor and camera positions
Audio / Video patch bay through the wall to the Control/Green Room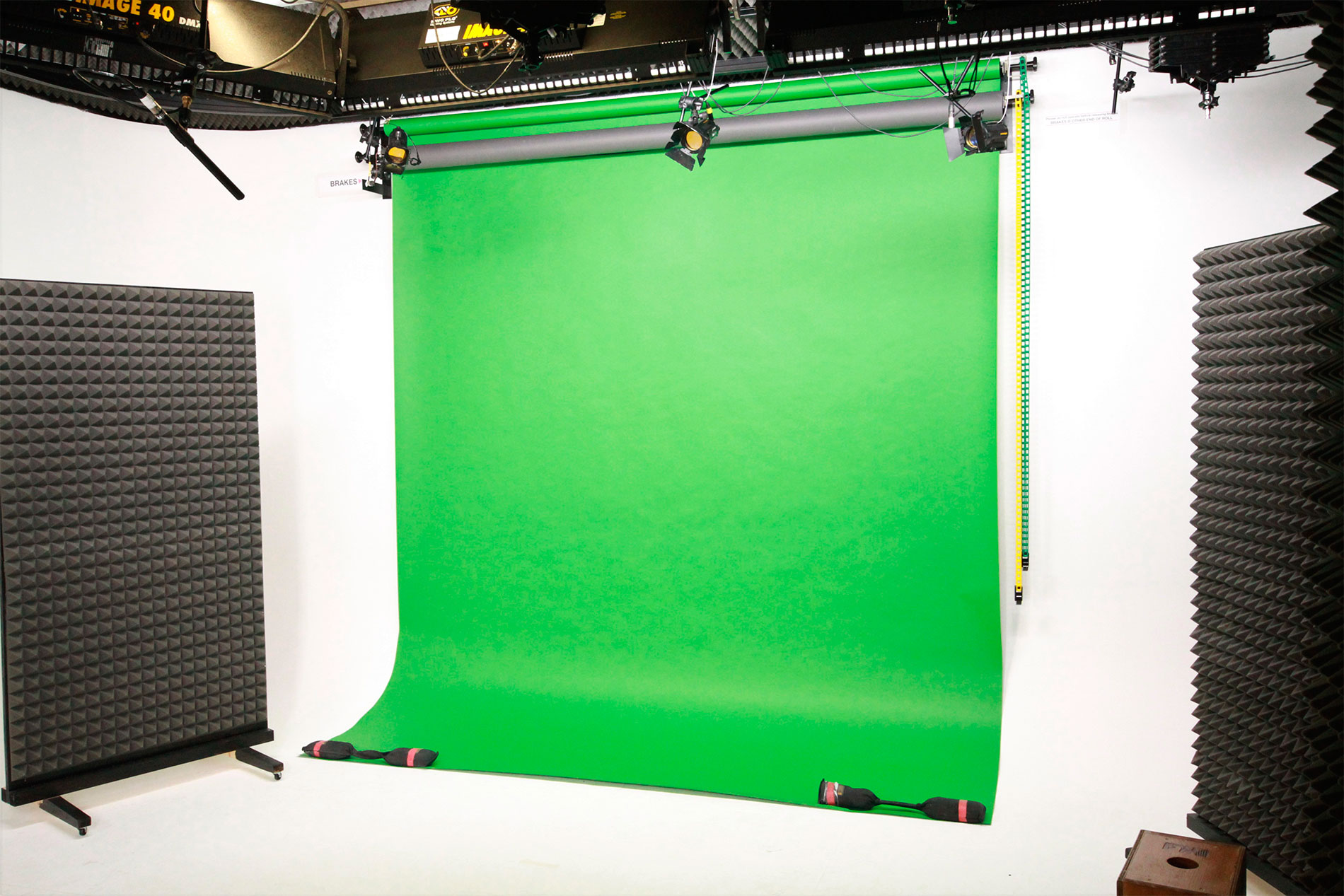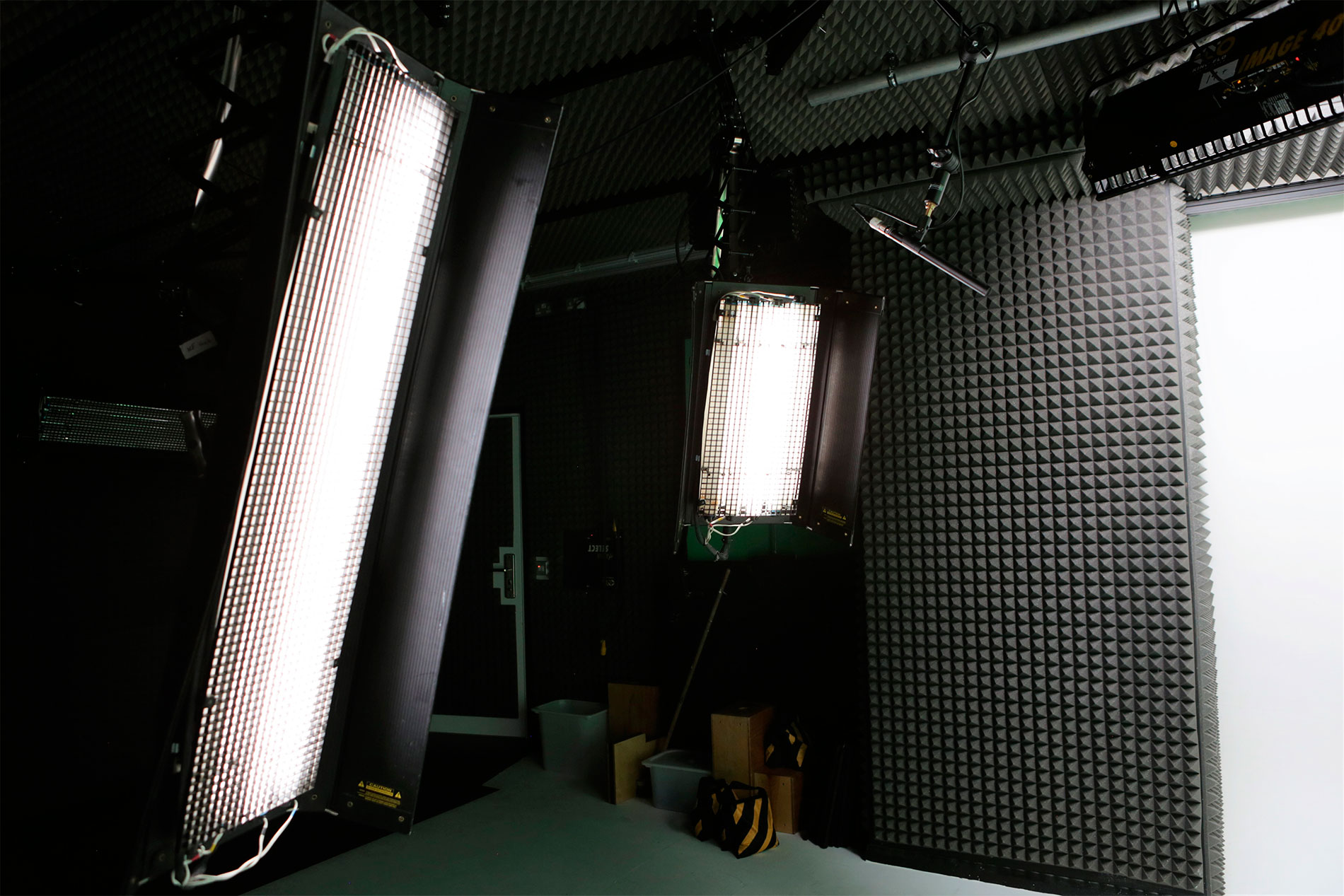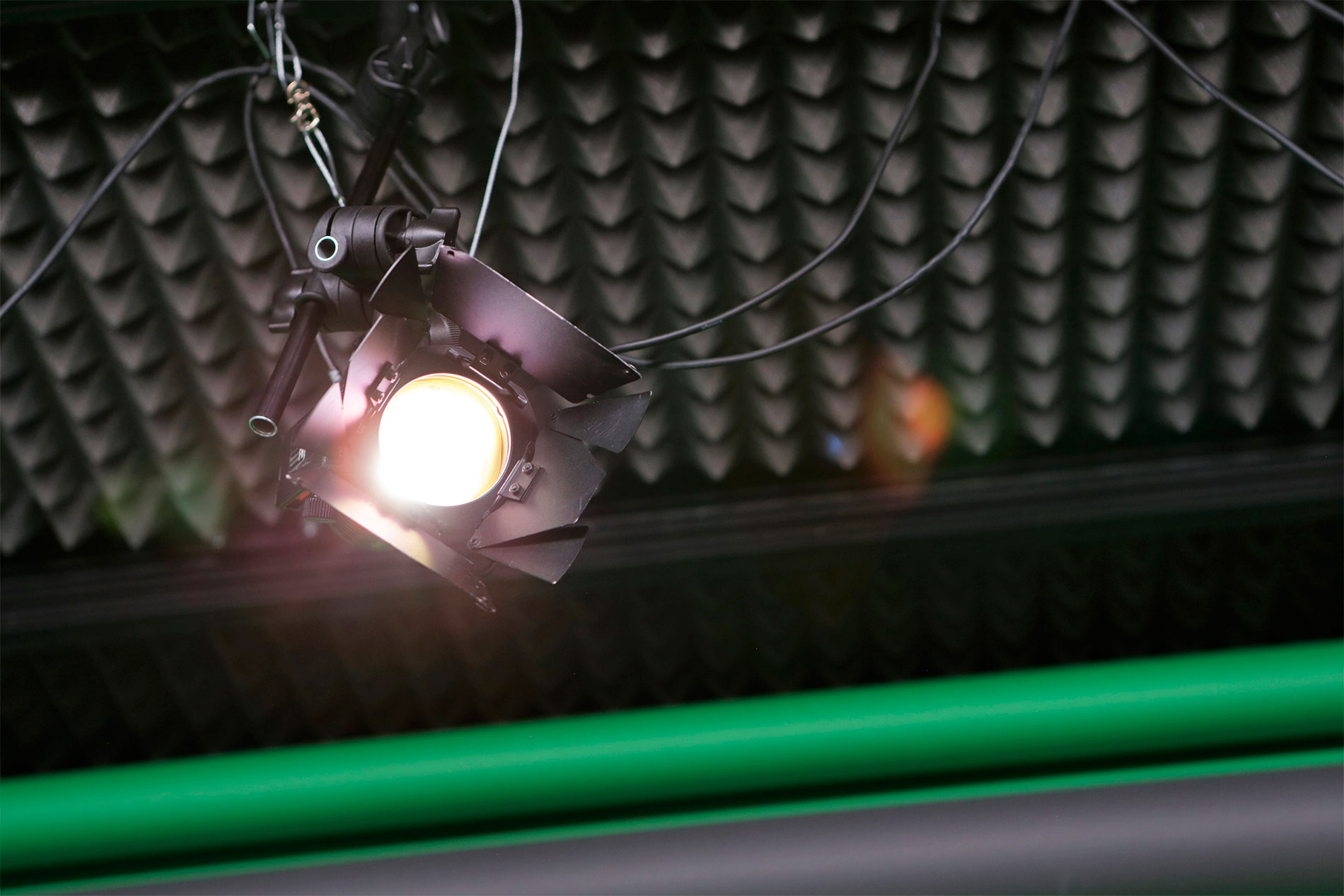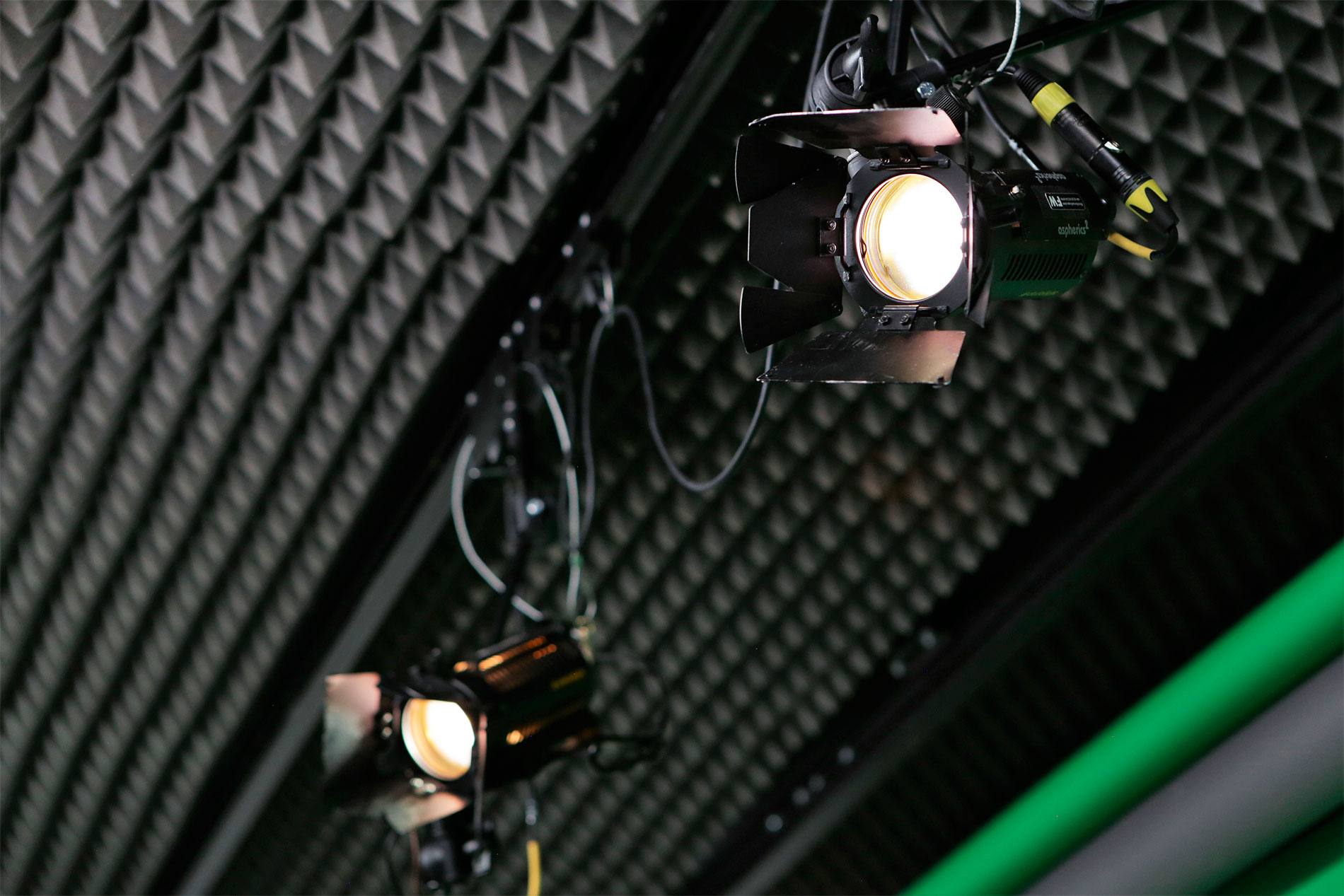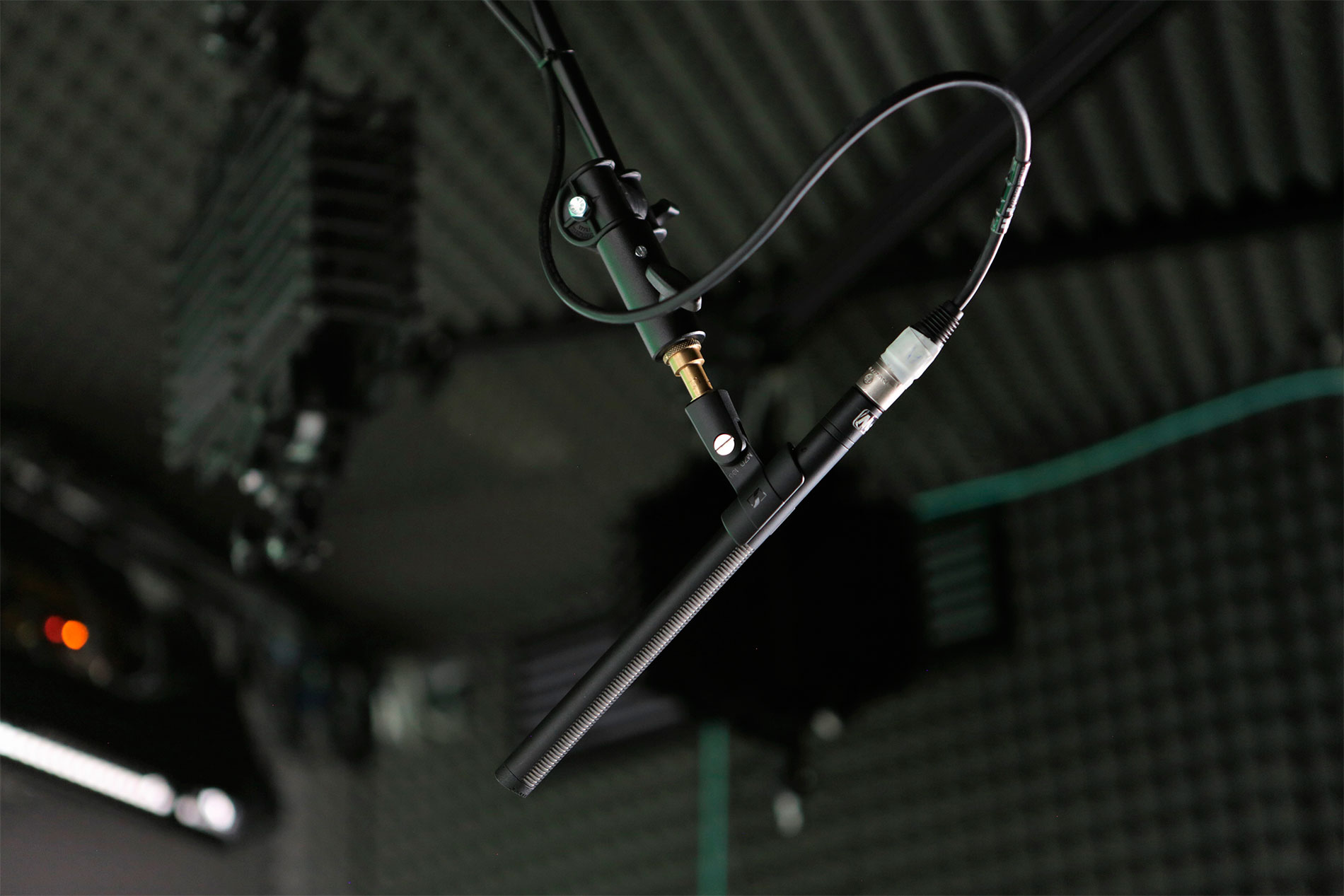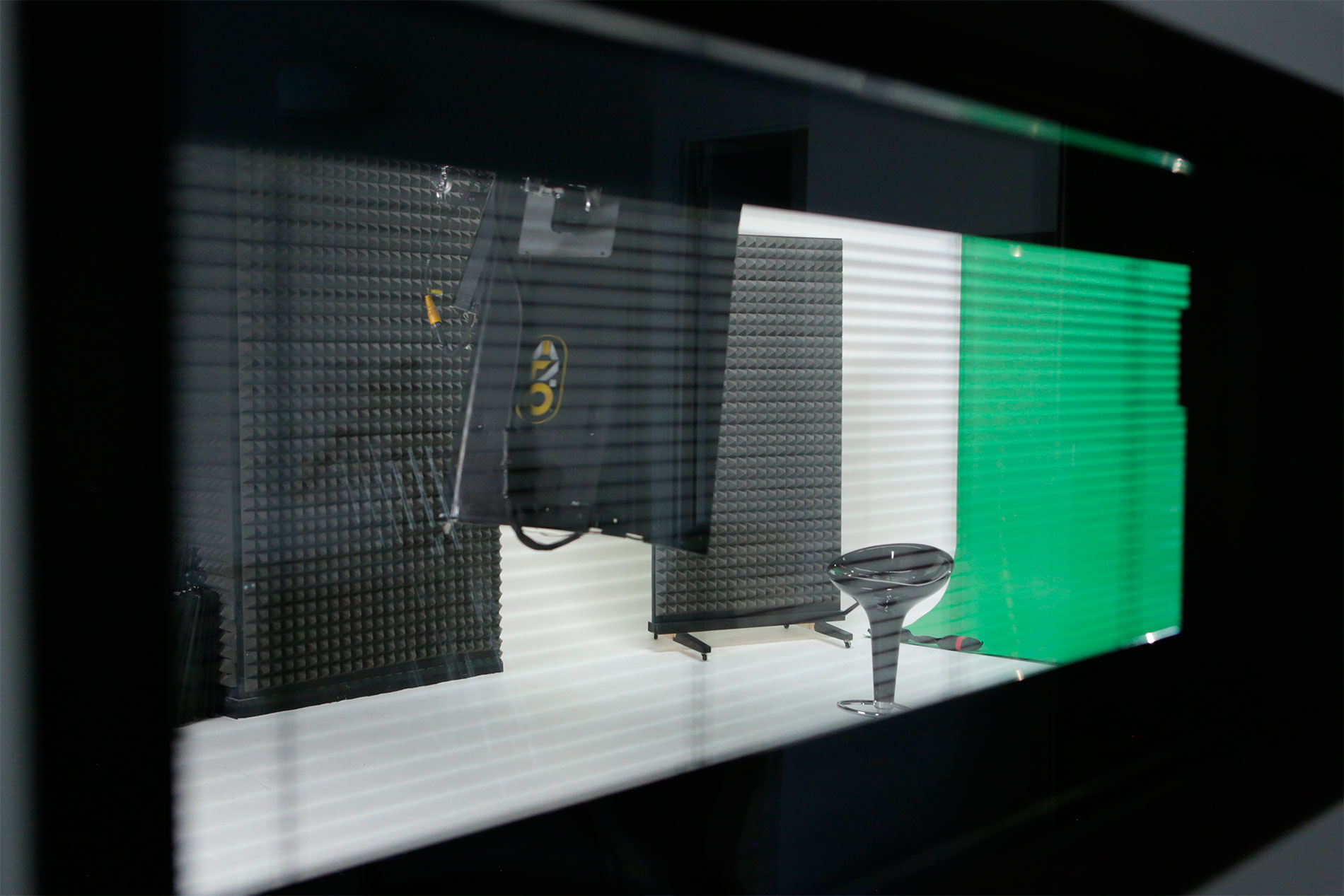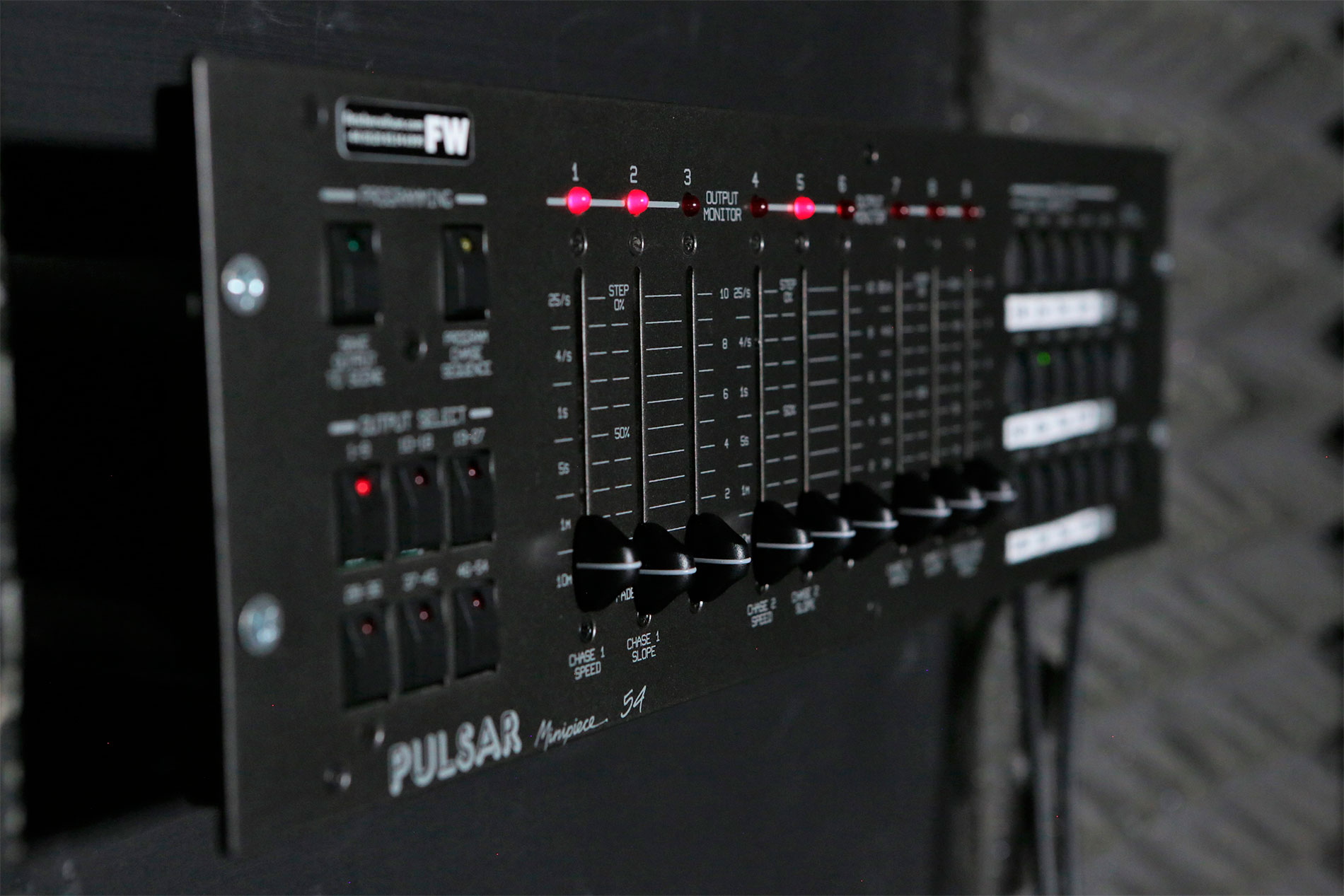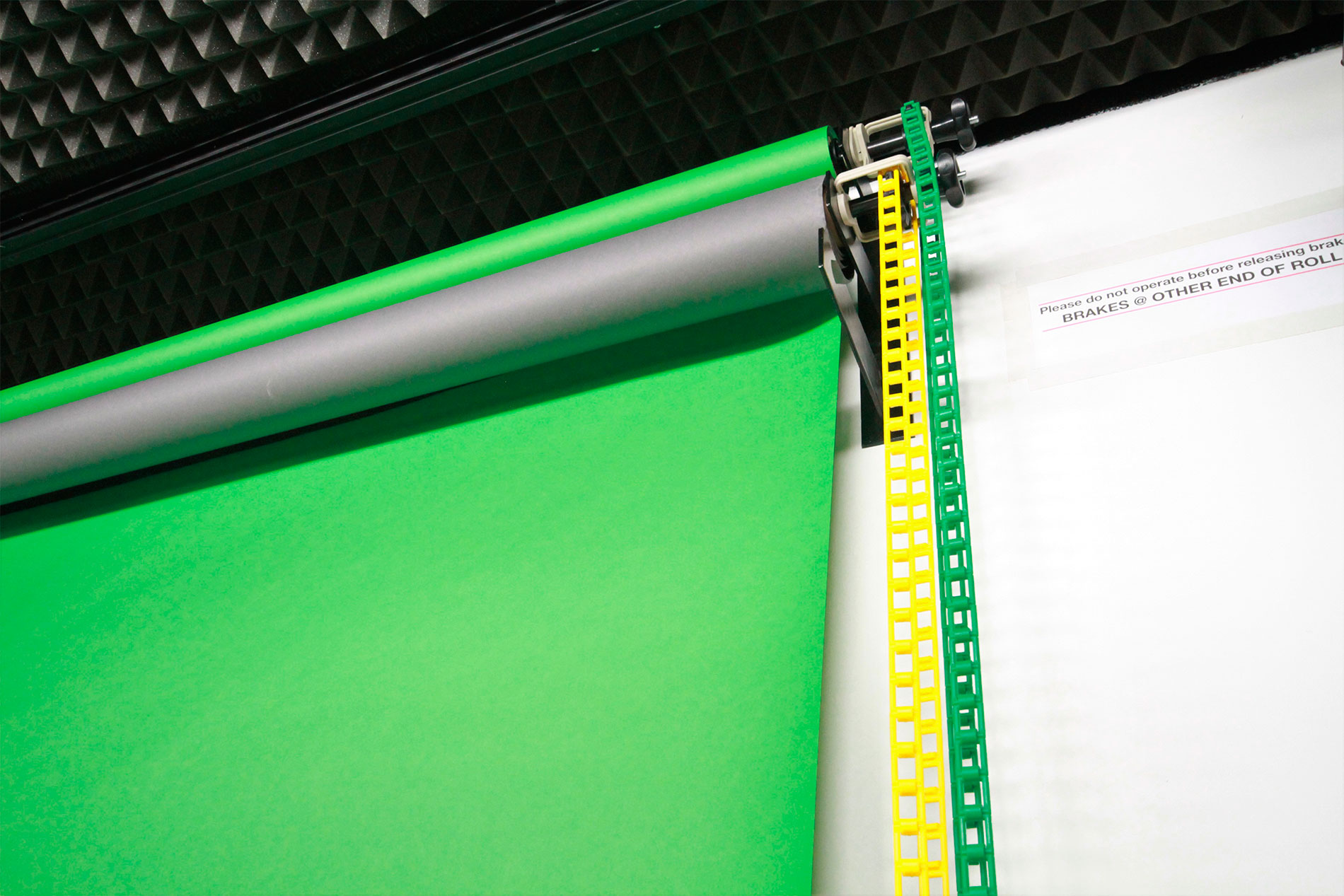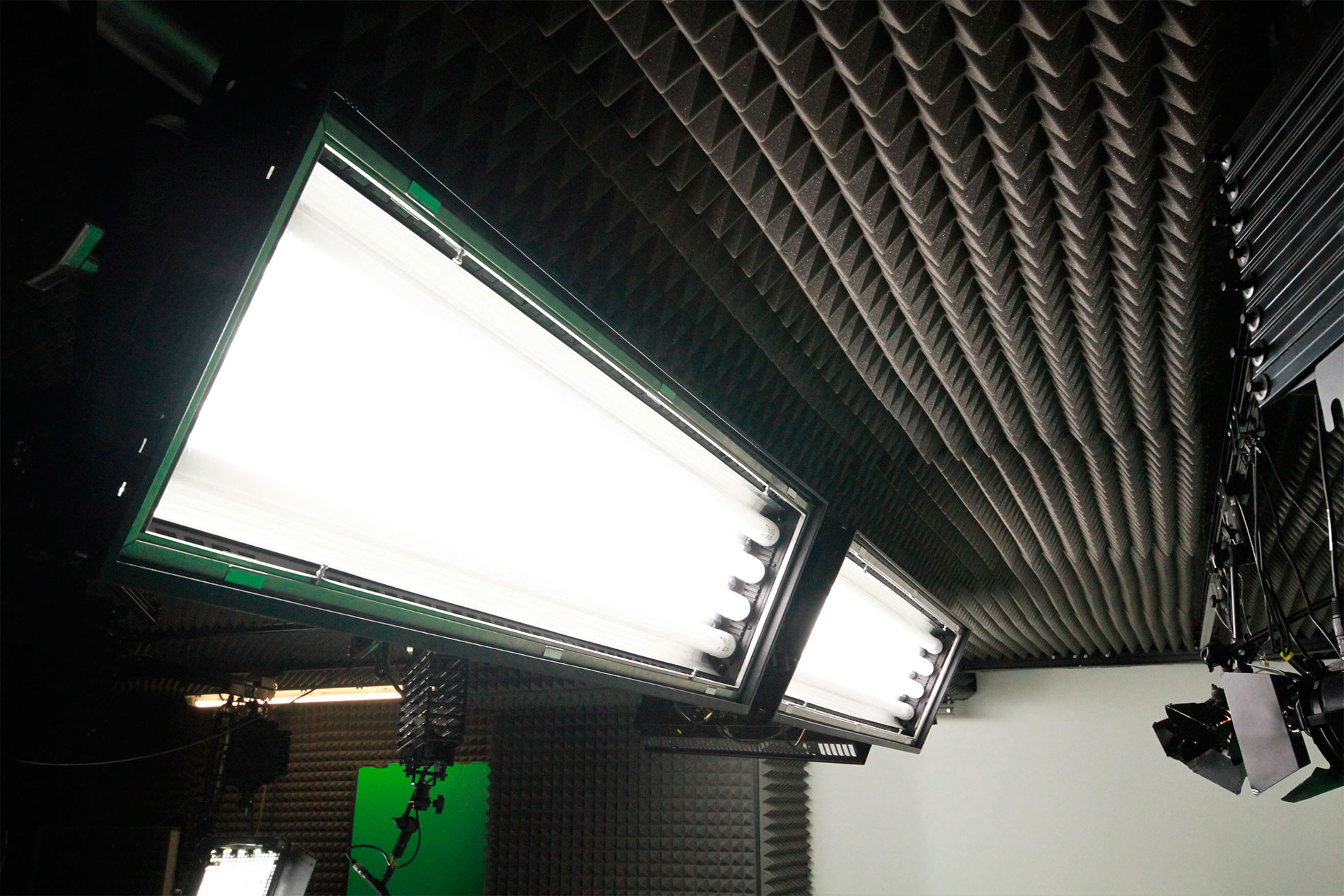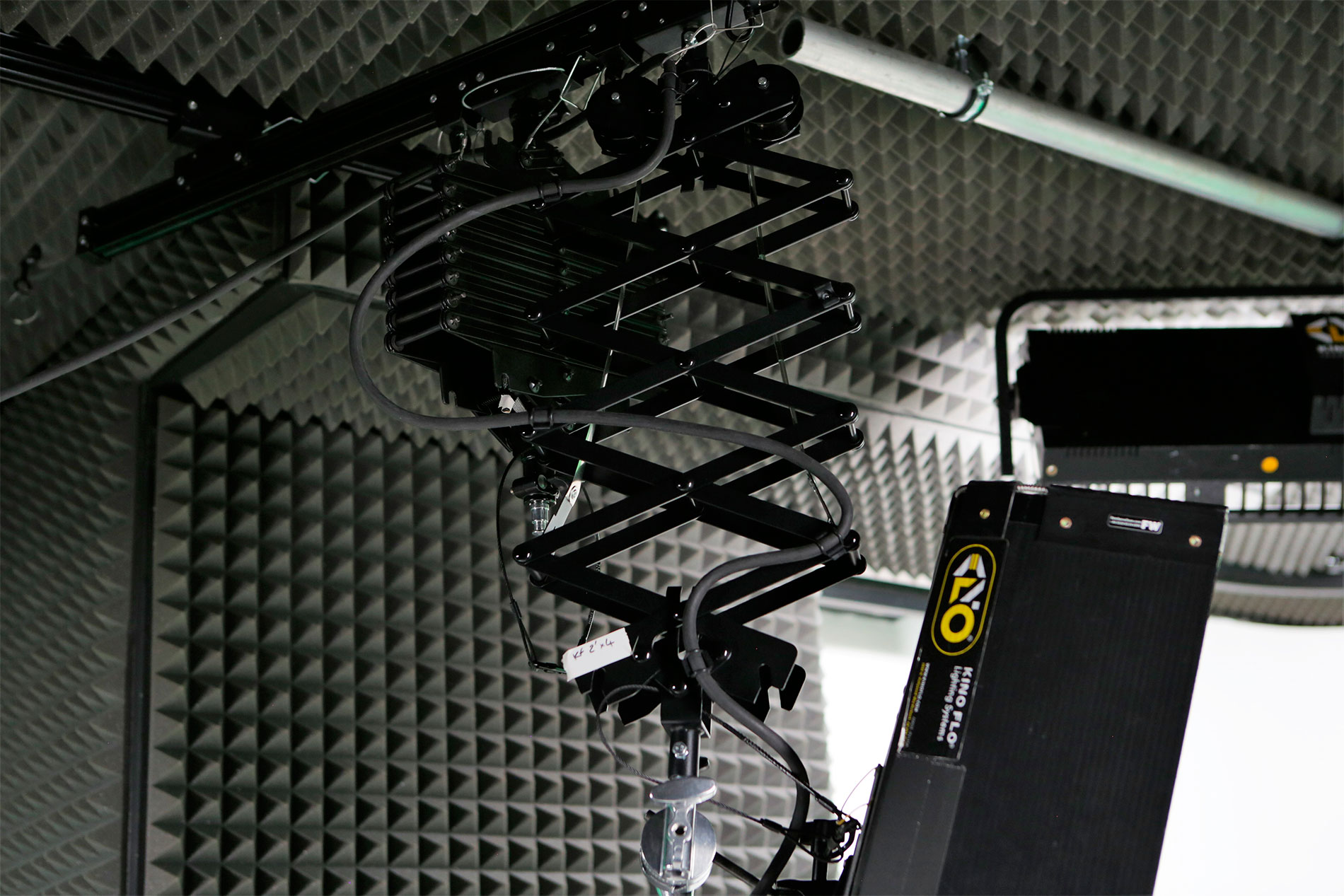 As well as the film studio, there is sole use of an air conditioned gallery / green room, bathroom and makeup room.
From the gallery area clients are able to monitor the production from behind a quad glazed glass window. The gallery and studio both have wired 100mb asynchronous internet and a patch panel to feed sound and vision into the gallery area.
The green room can accommodate clients and contributors in air conditioned comfort. There is a sofa, chairs, tea and coffee facilities and bathroom. In the main studio complex, there's also a shower room.
The makeup room is a dedicated room which features production lighting for accurate modelling light.